We believe that world-class tools are one of the pillars of the best production service.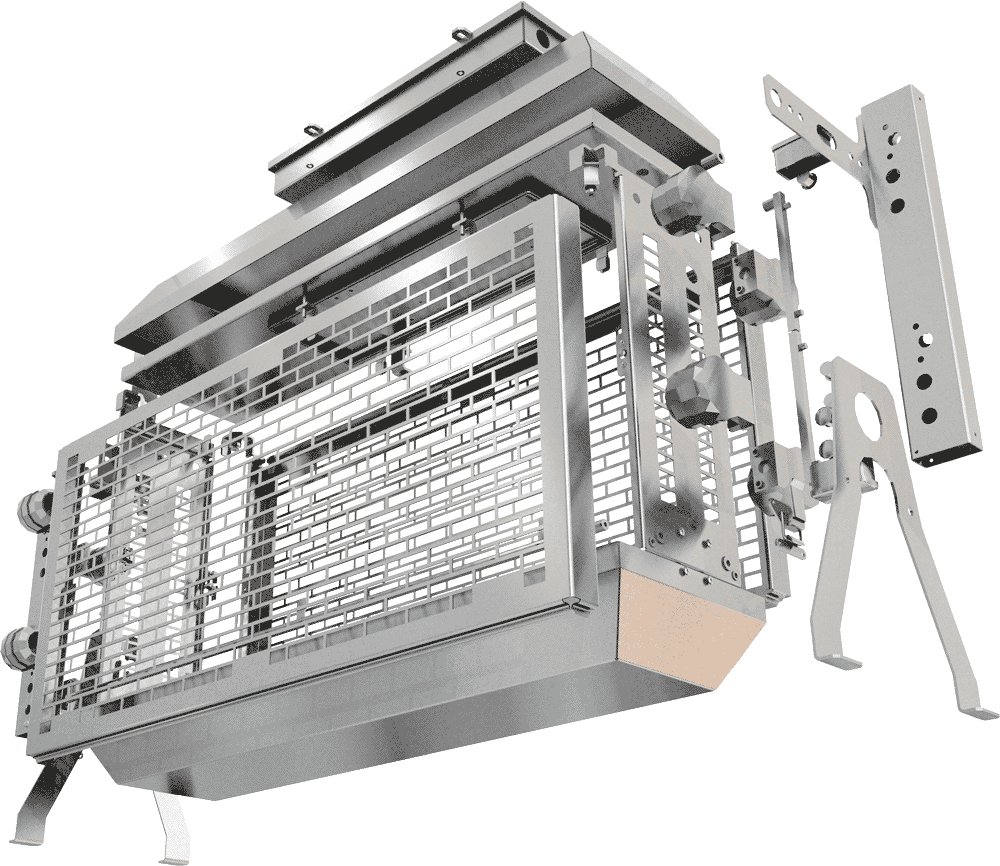 Production
We maintain steady long-term relationships with clients by supplying components or complete products.
In order to meet and exceed the expectations of our partners, we regularly undergo independent audits to maximize compatibility and ensure fulfillment of orders in specified time and top-notch quality.
Technical capabilities
Our services include:
producing CAD 3D/CAM documentation


sheet metal fabrication

all types of sheet metal supported - including aluzinc, copper and brass
laser cutting
CNC punch press - punching, cutting and stamping
CNC bending - edgewise bending, U-bending, offset bending
shearing sheet metal
stamping and puching on eccentric presses - punching shapes, deep drawing, tapping threads
PEM fasteners installation (nuts, standoffs, screws, inserts, studs etc.)
semi-automatic welding
hand welding
sheet metal hemming and seaming
inserting bushings and pins



machining

drilling on table drills and drill presses
turning
milling



powder coating and printing

polyester based coating of steel and aluminium
powder coatings in any RAL color and gloss level
texture - glossy, hammer tone, wrinkled, matt or texture shades
safe and green coatings with no heavy metals (RoHS compliant)
marking elements, also on non-flat surfaces (screen printing, pad printing)



assembly and logistics

assembly of electronic/electric parts
subassembly of components for final products
high quality packaging, also for direct consumer packaging
shipping services
Technical parameters of fabrication, tool specifications and material sheets - all available upon request - contact us.
Machinery
Emet is continuously expanding the machines available for production - we believe that world-class tools are one of the pillars of the best production service.

We use industry leading tools and machinery by Trumpf, Kemppi and Fronius welding machines, Salvagnini hybrid panel bender, Amada power shear, Pemserter PEM machine and Gema powder coating stations.
Design and consulting
For products in the market introduction stage, we produce comprehensive documentation, help choose the best technology, materials and optimize costs. We use the latest version of Solid Edge suite for CAD design purposes.

Our CAD engineers will also help modifying the existing drawings for new purposes, 2D to 3D switch, or creating digital prototypes.